Mark Dery:
Writing Coach
"We die. That may be the meaning of life. But we do language. That may be the measure of our lives."
Let's Get Started
As an author, essayist, and critic, I'm passionately dedicated to the art and craft of writing. As a writing coach, I'm profoundly invested in my clients. Whether you're a beginner or a seasoned professional, I can help you take your writing to the next level. I've worked with nonfiction storytellers of every kind—memoirists, essayists, biographers, journalists, academics, even copywriters and speechwriters—to bring their ideas into sharp focus, strengthen their grasp of structure, and guide them to a mastery of clear, concise, compellingly readable prose style. Drawing on my deep knowledge of craft, honed over a lifetime of writing and teaching, I'll work with you to demolish mental roadblocks and unlock your creativity. Let's get started!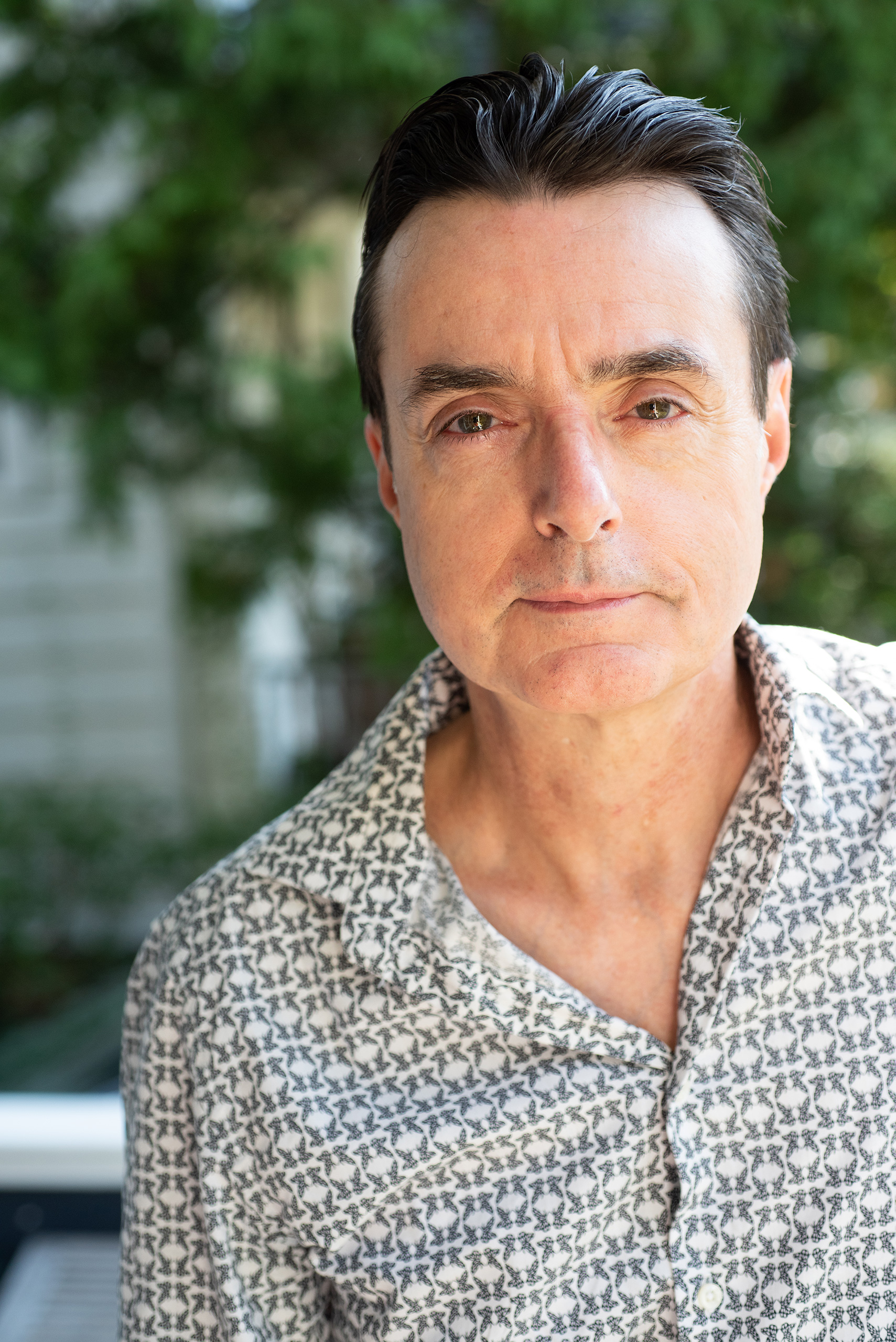 My Backround: I'm a book author, freelance journalist, and magazine editor. I've taught narrative nonfiction, literary journalism, aesthetics, and the essay at NYU, Yale College of Art, and The Hudson Valley Writers' Center. I've written criticism, commentary, trend pieces, profiles, and personal essays for The Daily Beast, Elle, New York, The New Yorker, The New York Times, Rolling Stone, Salon, and Wired, among many others. I coined the term "Afrofuturism." I popularized the media activism movement known as "culture jamming." I've written or edited five books. My most recent title, Born to Be Posthumous: The Eccentric Life and Mysterious Genius of Edward Gorey, was a New York Times Editors' Choice; Mental Floss, The Guardian, and NPR included it in their Best Books of 2018 lists. 
My Services
My editorial analysis and writing-coaching packages are designed to help you clarify your goals as an author, bringing your vision into sharper focus. I'll identify the strengths and weaknesses of your concept and, crucially, your execution of it—your writing, but also the overall structure of your work-in-progress.
Testimonials

Professor, School of Art & Design, University of Michigan
"I've been writing for 20 years with myself as my best/worst critic and that's too small an office pool to expand my writing skills by leaps and bounds. The ideas that have been bumbling through my head needed a shake-up and it was an absolute pleasure to work with Mark. His detailed inline comments and big-picture insights stimulated new pathways in my writer's mind, and championed the imaginative associations, flights of fancy, and humor that are important to me."

New York Times and international bestselling author and screenwriter
"Engaging Mark Dery was the best decision I ever made. His expertise will take your writing to a level you never imagined it could go."

Author of Dead Precedents: How Hip-Hop Defines the Future, editor of Boogie Down Predictions: Hip-Hop, Time, and Afrofuturism
"Mark Dery's incisive and insightful edits were not only helpful to the project at hand but also to my writing in general. I finally got the feedback that I desperately needed to move forward."

Author of the memoir, Unsafe at Any Altitude
"If someone tells you to 'kill your darlings,' you might be inclined to run. But if it's Mark Dery, you should grab the ax and cut the drivel from your book. Through Mark's insightful edits, I developed a sharper focus. A publisher wrote, 'I am pleased to say that we find [your manuscript] to be of considerable merit and believe it would appeal to the reading public.' Mark Dery, I couldn't have done it without you!"
Painter, illustrator, animator, professor at The School of Visual Arts
"Mark Dery went through my film/animation screenplay with a fine-toothed critical comb for details, an aesthetic eye for literary tone and grammar, and on a macro level offered suggestions for streamlining, structural changes, and big picture concept. It was a pleasure and an inspiration working with him."

Cultural critic, author of Drone Visions: A Brief Cyberpunk History of Killing Machines
"I have been an admirer of Mark Dery's sharp, witty prose for almost three decades. When I had the chance to work with him, I was astonished by his formidable knowledge of grammar and style. His constructive criticism and editorial suggestions were honest, generous—and brilliant."

Poet, author of the forthcoming memoir Vet, Interrupted
"Mark Dery's precise edits and keen insights helped me reconceive and revise my book proposal. His suggestions were detailed yet encouraging. I couldn't have done it without him."
Professor Emeritus in English, Occidental College, author of the forthcoming memoir, Easy Time
"I would recommend Mark Dery's manuscript critique and writing coaching to anyone, particularly inexperienced writers of nonfiction who may not have worked with an editor before. I really appreciate how much time and energy he put into my memoir-in-progress. He did a masterful job of cutting material that slows down the narrative, and his editorial comments gave me a surge of intellectual and compositional adrenalin."

Composer, performer, professor of music
"I am going through your comments and am learning a LOT. Your critique is incredibly helpful!"